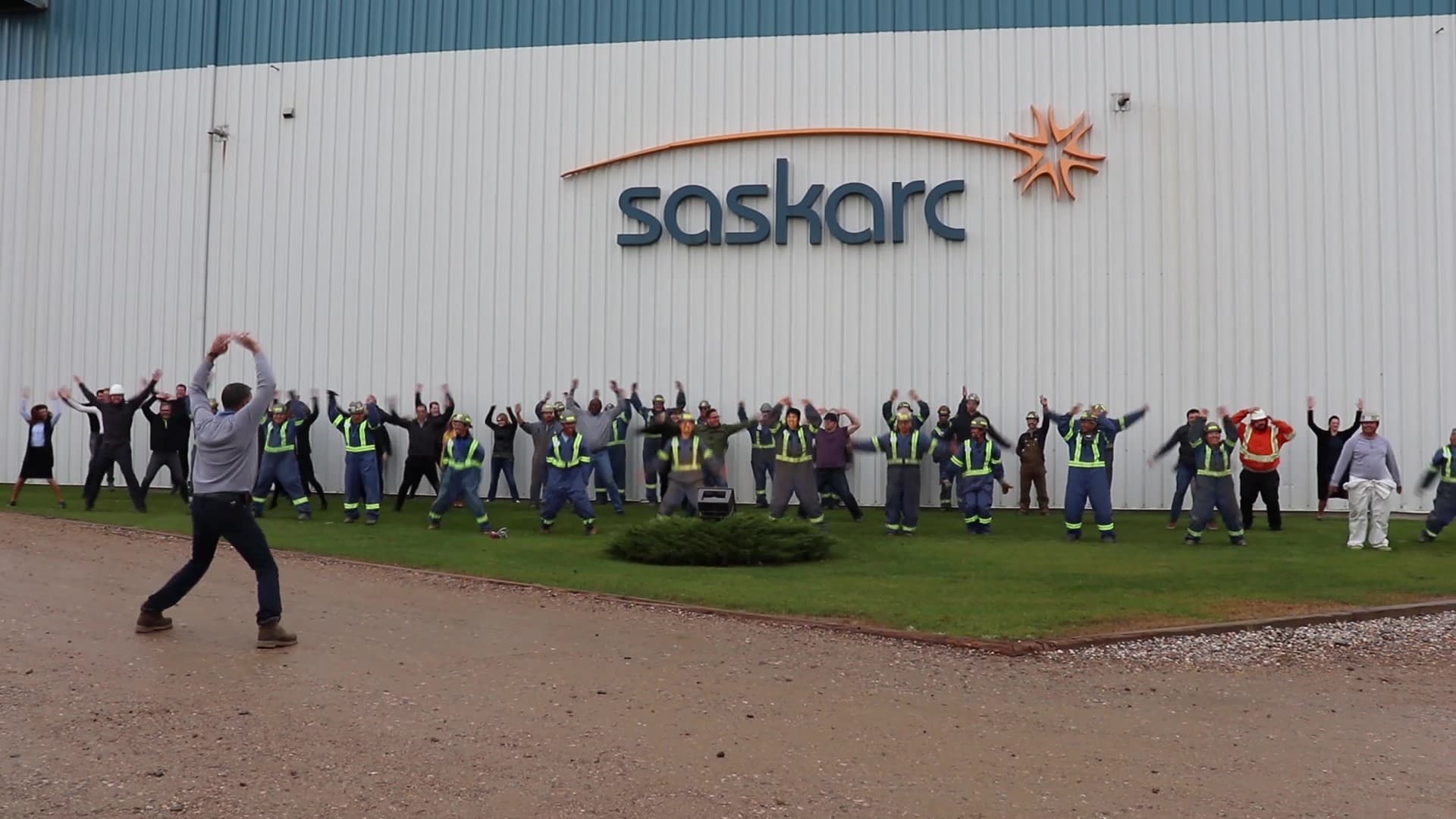 Saskarc Group, including Saskarc Inc., Axiom Equipment Group and Avro GSE, celebrated International Happiness At Work Week the week of September 23, 2019.
The aim of International Happiness at Work Week is to celebrate happiness in the workplace through positive teambuilding and charitable activities.
Saskarc Group is fully committed to every employee's wellbeing and job satisfaction.
Employees who rate themselves as highly satisfied and engaged are more productive, flexible, resilient, creative and work better with colleagues. In turn, this happiness benefits customers who receive products and services that are provided by motivated teams who offer creative solutions.
"Our team not only thoroughly enjoyed participating in Happiness at Work week, but we were also able to use it as a platform to continue fundraising for local charity needs," said Theresa Evans, Executive Assistant, Saskarc Group. "Supporting local charities is very integral to Saskarc Group."
Saskarc Group kicked off International Happiness at Work Week with a Smile Board, where employees shared what makes them happy to come to work.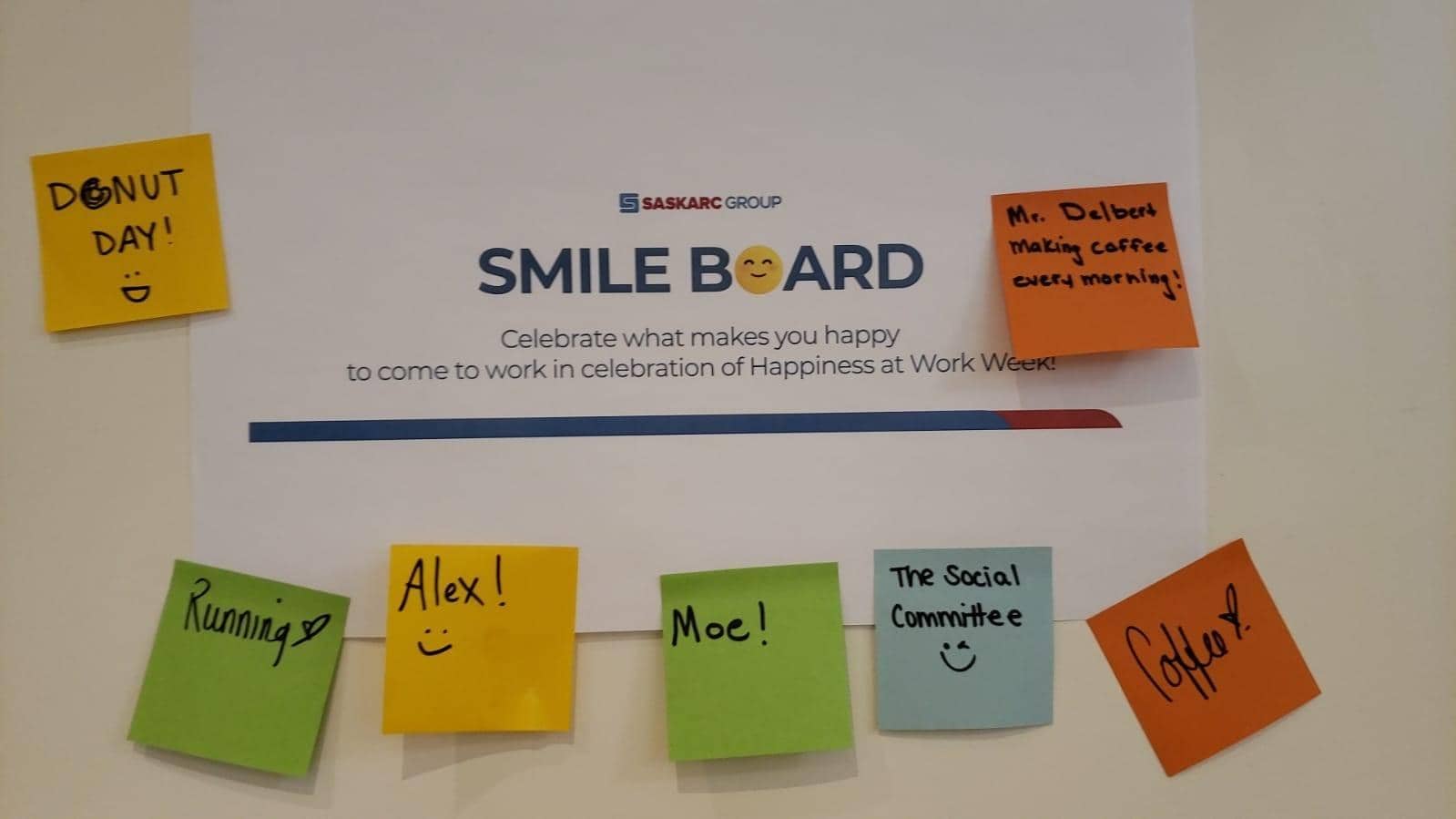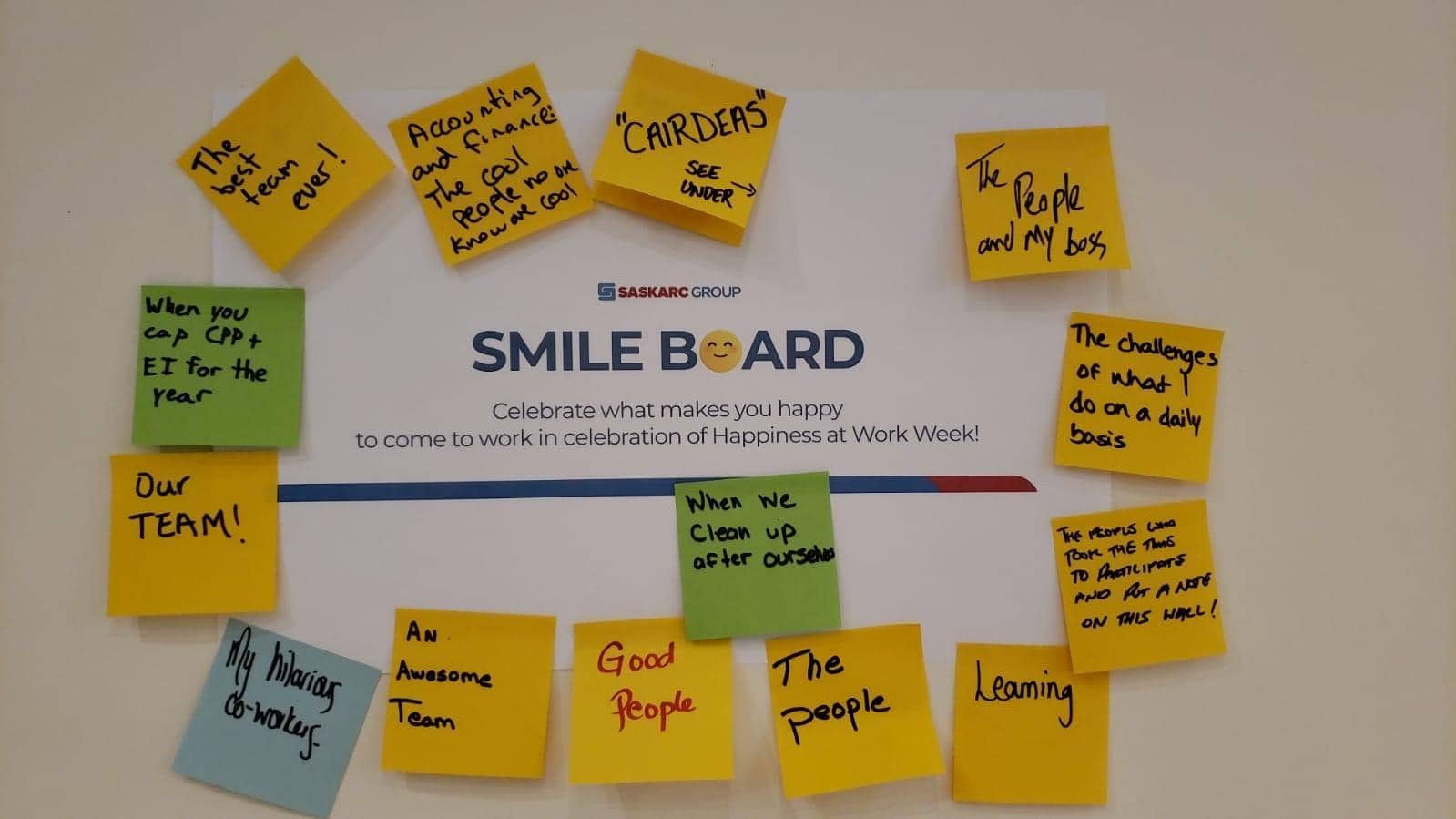 Throughout the week, employees enjoyed Taco Tuesday, Smile Cookies, a Casual Thursday and a Fitness Friday jumping jack challenge, which collectively raised $1,657.70.
Stay tuned for more updates on Saskarc Group's ongoing fundraising initiative for the Galloway Health Centre Handi Van by following us on LinkedIn, Twitter or Facebook.